Marketing Intern - Be part of a high-growth startup in the recruitment scene!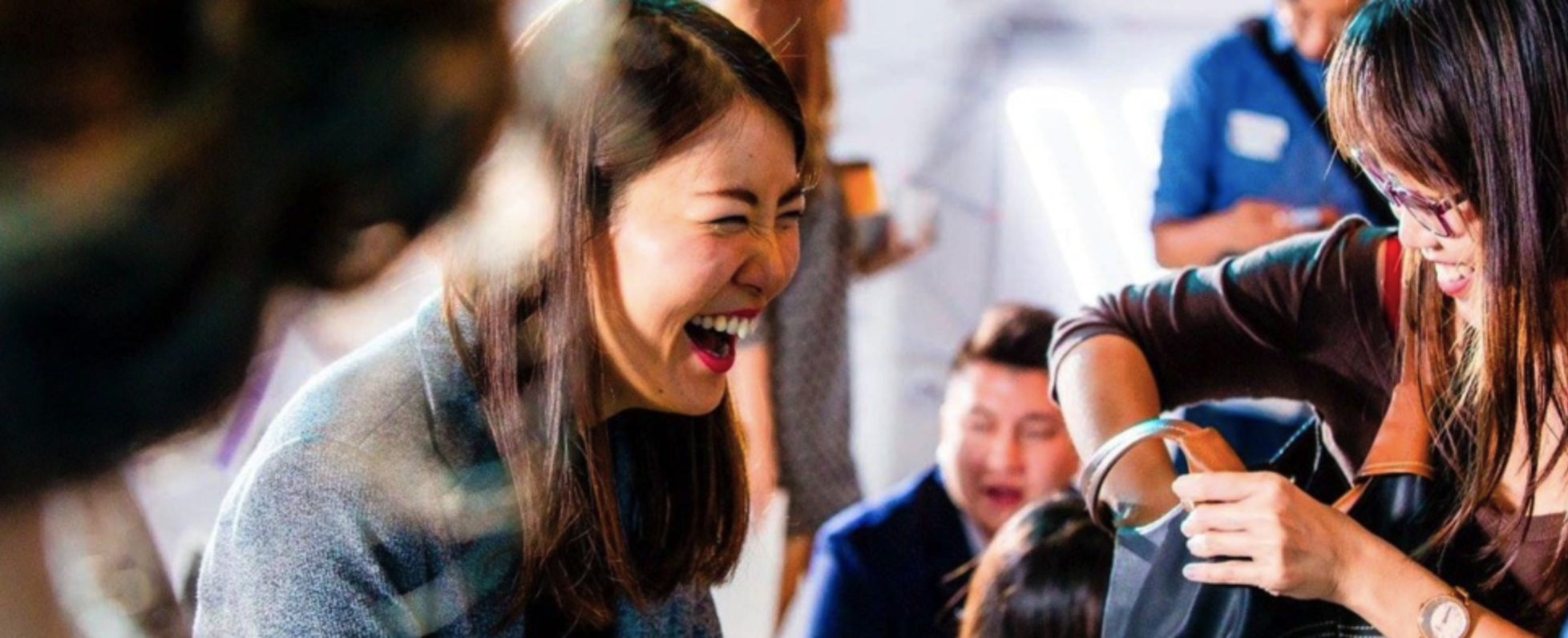 Born and bred in Hong Kong +852. Educated and raised in UK and travelled abroad to different countries to experience different culture.

I am a fascinated by technologies. I am a firm believer that technologies will take the human race to the next level; improving our day to day lives. I've work...

Born and raised in a small town in New York called Albany. Moved to Hong Kong in 2015 to experience life. Currently working as marketing lead for a start up here in Hong Kong. Feel free to message me!
Wantedly is a Tokyo-based startup founded in 2010, with the mission to create a world where work meets passion. We do this by connecting like-minded companies and talents based on passion and interest, rather than pay and benefits. We currently have over 22,000 companies onboard and 1.5-mil monthly active users in Japan, and recently launched in Singapore and now we are in Hong Kong!
成立於2010年,Wantedly是一家總部設於東京的初創企業 。我們的願景為「創造出讓熱誠和辦公室重新相遇的世界」。為了達成以上的目標,我們捨棄以利益關係為公司和僱員進行配對的傳統,取而代之以才能以及公司的興趣和理想將他們連繫起來。在日本,我們有超過22000間公司使用Wantedly,並有150萬個每月活躍用戶。最近我們將服務拓展至新加坡,現在更進駐香港!
We believe in a world, where people take pride and joy in their work. How many people around you truly feel fulfilled by their job? How can we make more people happy through their jobs?
A person's job is what takes up the majority of their day. So we want everyone to be excited about work, and about the team you work with - rather than what you get in return.
我們相信,人們能夠享受他們的工作,並為工作感到自豪。但你身邊的人又有多少真正滿足於他們的工作?到底有什麼方法可以促使更多人從工作中尋找到快樂?一個人的工作佔了他們生活大部份的時間。我們希望所有人都能對工作以及他們所屬的團隊感到雀躍,而不只是著眼於金錢上的回報。
Our company is expanding in different cities and our team is expanding every day, but every single one is a highly skilled and talented player. All of us experienced working at mega size companies and believe in solving the problems we saw there.
In terms of team culture, we are engineer/designer centralized. We aim to be a team where every member can take an active part in building our products. We believe everyone in the team matters in helping us to build a world where work meets passion.
Wantedly正在擴展至不同的城市而我們的團隊每天亦不斷發展。團隊裡的每一個人都擁有獨特的能力和才華。我們所有人都曾於大型企業工作,希望解決那些存在於大型企業的問題。在團隊文化方面,我們以設計及工程為中心。我們希望每一位成員都能在設計產品的過程作出貢獻。我們相信團隊中的每一位成員同等重要,因為只有共同努力才能達成「創造出讓熱誠和辦公室重新相遇的世界」的願景。
Are you a creative thinker who lives and breathes social media?
Your responsibilities will include:
Assist Marketing lead in the following:
- Building and managing editorial calendar that attracts a qualified audience to our owned media
- Conceptualisation and execution of new online/offline marketing campaigns
- Ensure KPIs of current key campaigns are consistently tracked and are met
-Explore new ways to engage and identify new social networks to reach our target audience
- Nurturing the company's social media presence and building a strong online/offline community
- Organising offline event activations to support marketing goals
- Contributes to team effort by supporting the execution of any additional tasks as needed
Requirements:
- Strong command of English and Cantonese Language (both written and spoken)
- Excellent interpersonal skills with attention to detail
- Familiarity with MS Office
- Prior experience in marketing is preferred
- We are a team with positive can-do attitude & strong critical thinking skills, and we hope you bring the same vibe!
- Bonus: Experience with graphic designing/photography/paid media
If marketing is your calling, furnish us your Wantedly profile with your experience and portfolio.
Click on the "Want To Visit" button to let us know you're keen to be part of a high growth start-up that gives you amazing opportunities like you've never imagined!
Vielfältiges Team
We are all from different backgrounds, from retail, medical to recr... Mehr anzeigen
Work-life Balance
On top of work, it is important to save time on our schedule for th... Mehr anzeigen
Teamfokussiert
All comments and suggestions from our members are heard internation... Mehr anzeigen
Allgemeine Infos
Suche nach
Marketing
Jobart
Praktikum/ werkstudent / Auftragsarbeit/ Teilzeit
Infos zum Unternehmen
Gründer
Akiko Naka
Gegründet
September, 2010
Mitarbeiterzahl
100 Mitarbeiter
Branchen
Consulting / Survey / IT (Internet/Mobile) / Human Resources / Nursing Care
Weitersagen (13)
Alles anzeigen
Weitersagen (13)
Alles anzeigen
naked Hub, 7/F, 40-44 Bonham Strand, Sheung Wan, Hong Kong