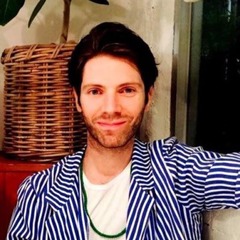 Language Instructor

Beigetreten am 2017/03/27
Registriere dich zur Vollansicht
Über mich
I am currently an English teacher and freelance proofreader and translator. Prior to this I worked at an international NPO, the Ministry of Foreign Affairs of Canada and in the agricultural field.
Berufserfahrung
Language Instructor

Taught English and French to children and adults. Classes included grammar and vocabulary teaching, and engaging students in various conversation practices

2015-06 -

Marketing and PR staff

JEN provides humanitarian assistance to seven countries worldwide. As an intern, I drafted project reports in English for the NPO's international online crowd-funding campaigns; proofread a variety of documents in English, including project reports to be presented to government officials; translated speeches from Japanese to English from JEN's Memory Speech Contest; managed the NPO's social media accounts in English and Japanese; participated in elaborating an international online marketing strategy.

2014-11 - 2015-04

Desk Officer

As part of a work term of my M.Sc, I drafted briefing notes on the political and economic situation of the countries of Northeast Asia (Japan, North Korea, South Korea and Mongolia); drafted ministerial correspondences; assisted in the preparation of various high-level political meetings such as the Japan-Canada Foreign Affaires and Defence Subcabinet Dialogue; translated various documents from English to French and vice versa; updated the bilateral relations' sections of the Ministry's official websites; performed economical and business analysis.

2014-01 - 2014-05
Ausbildung
M.Sc. Foreign Affairs

International Business and Development; Economics; East Asian history and culture

2014-10

B.Sc. Environmental Science (physical sciences)

Climate science; Meteorology; Physical geography; GIS; Urban planning

2009-05
Sprachen
Englisch

Muttersprache

Französisch

Muttersprache

Japanisch

Verhandlungssicher
Empfehlungen
Keine Empfehlungen
Was ist der 'Wanted Score'?