Manage your beer with the Moonzen team as their Marketing Executive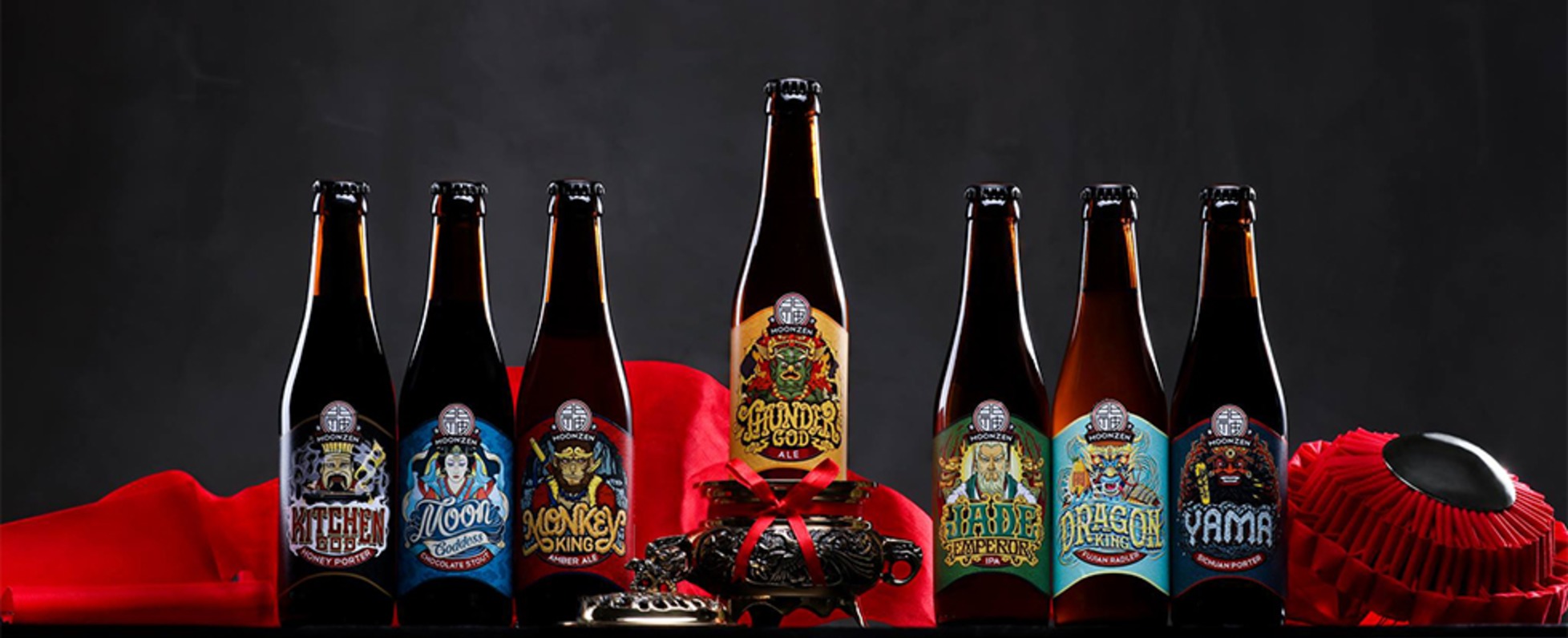 No description available.
Welcome to the magical world of craft beer! Where four seemingly simple ingredients - water, grain, hops, yeast - can combine together in endless ways to produce a multitude of beer styles.
At Moonzen Brewery we are excited and honoured to call this our work. We believe every beer has a story, and our story celebrates culture, craftsmanship and community.
Join our story!
歡迎來到精釀啤酒的奇妙世界!當水、大麥、啤酒花、酵母這四種看似平凡的材料以千變萬化的方式結合在一起,便能製造出各式各樣的啤酒口味。「門神啤酒」很榮幸能成為精釀啤酒業的一分子,在這創意無限的世界佔一席位。我們相信每瓶啤酒背後都有一段故事,而我們的故事是慶祝文化,工藝和社區的。參與我們的故事吧!
Moonzen stands for door gods (門神) in Chinese. We chose 'Moonzen Brewery' for our name because we want to create a brand inspired by the rich tapestry of Chinese folklore and rooted in Hong Kong culture. In ancient Chinese folklore, door gods are the spiritual guardians of entrances, attracting good luck and fending off evil spirits. They possess integrity and strength, and are bolstered by their fierce expressions and impressive weaponry. In Moonzen's case, they showcase our values and local origins, fueled by our fierce passion for craft beer and top-notch brewing equipment.
即中文「門神」的意思。我們選擇以「門神啤酒」命名,因為我們希望自己一手建立的品牌能以中國民間傳說而本,又以香港文化為根。 在古老的中國民間傳說中,門神是入口的守護神,招好運,驅惡靈。他們孔武有力,正直不阿,加上手執天兵神器,神情不怒自威,令人留下深刻印象。「門神」顯示了我們的價值觀和本地出身的背景,化表我們擁有頂級的釀酒設備,更象徵我們對精釀啤酒的滿腔熱情。
Moonzen is an award-winning craft brewery that started in 2013. Since then we have expanded 10 times into a 1000L brewery in Kwun Tong.
Our mission is to brew legendary beers that tell stories celebrating Chinese culture, craftsmanship and community.
於2013年開始,門神啤酒推出門神品牌的手工啤酒,現時為香港市場提供六款本地釀造的啤酒。
門神啤酒希望通過他們製作的啤酒,宣揚中國文化、本地社群及工藝技術。
Moonzen is famous for its innovation, design and craftsmanship in Hong Kong. We are now looking for a Marketing Executive/Manager to bring our exciting brand to the next level. If you are strategic, have strong interpersonal skills, like beer and have good commercial awareness, then this job is for you!
Job Description:
- Planning, implementing and evaluating effective marketing communication campaigns that create awareness of and develop the Moonzen brand
- Manage social media channels (e.g. Instagram, Facebook) by responding to customer feedback and producing quality content including images and videos
- Writing copy for marketing collateral, including flyers, emails and websites.
- Support the marketing director in delivering agreed activities
- Plan, organise and attend marketing events such as trade shows, exhibitions, craft beer festivals
- Conduct market research, maintain and update customer databases
Job Scope
- Social Media Savvy:
Quality content creation (video, photo, EDMs)
Manage calendar
LOUDSPEAKER, growth hacker
- Organize Events
Organization
Budgeting
- Public Relations
Reach KOL
- Establish Fan Club
- Newsletter
Written communication Eng + Chi
- Track and evaluate performance
Job Requirements:
- At least 2 years working experience in marketing, preferably in the alcohol/F&B industry
- Passionate about craft beer
- Strong interpersonal, presentation and communication skills
- Able to contribute creative ideas and execute on them
- Fluent in English, Cantonese and Mandarin
- Good command of social media platforms (Facebook, Instagram, Wechat)
- Good command in Microsoft Office (Excel, Word and Power Point)
- Ability to use Photoshop/Adobe a plus
Allgemeine Infos
Suche nach
Marketing Executive
Jobart
Vollzeit
Infos zum Unternehmen
Gegründet
Dezember, 2013
2A, New East Sun Industrial Building, 18 Shing Yip St, Kwun Tong