Come Dream with Wantedly! (Think finger-bites and first-hand tips!)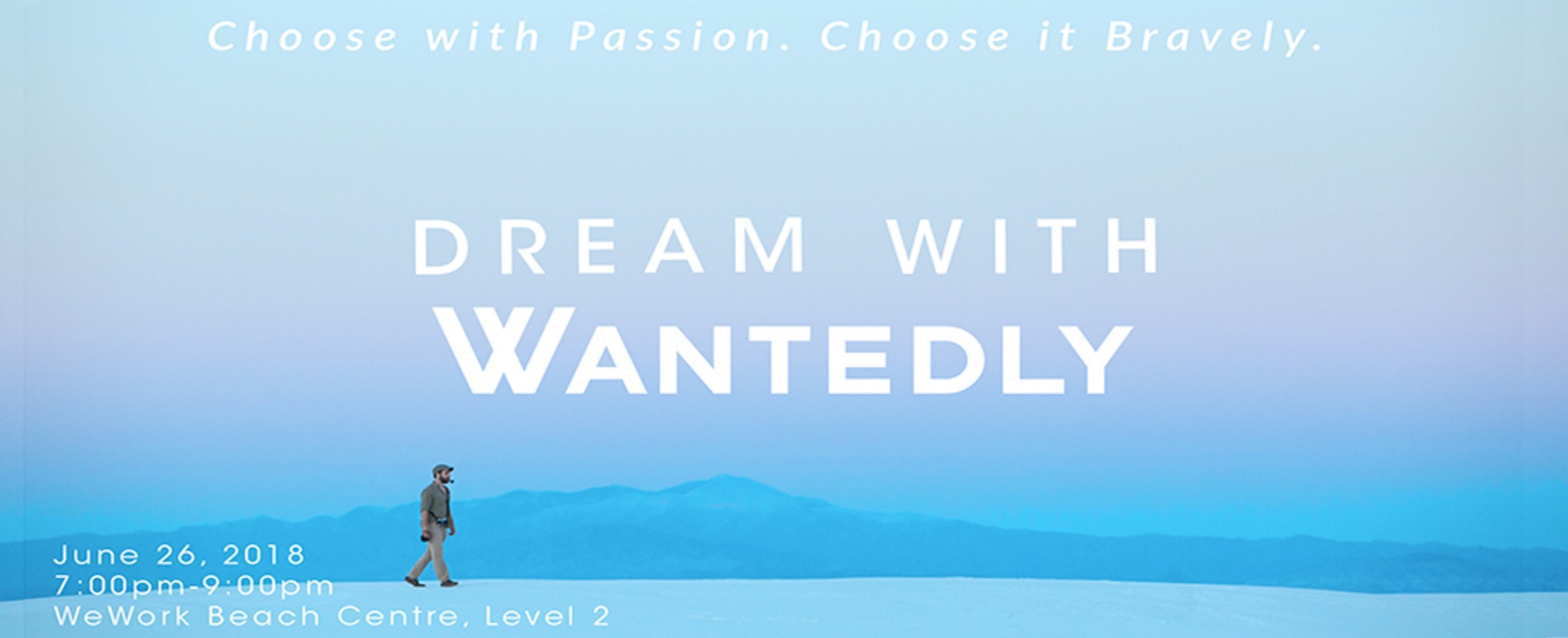 Hello!

I am currently a freelance yangqin musician while waiting for matriculation to university in August this year. Having just completed my National Service, I hope to find an internship that allows me to contribute my best with the interpersonal and team-building skills I have, while also le...

At Wantedly everyone is given with plenty of autonomy to work. When I mean everyone, it includes interns. One day you'll be designing campaigns and events that will engage thousands of people. We want to create a world where work drives passion, and your work is going to impact the world.
Founded in 2010, Wantedly is a Tokyo-based startup helping you discover jobs that ignite your passion. We've created a platform, where people and companies meet based on passion and values, rather than simple salary and benefits. Everyday, we work on adding new features that further enrich your work experience.
We are currently one of Japan's business networking platforms with over 1-mil monthly active users and brands like UBER, Airbnb and Buzzfeed are acquiring talent via our platform.
Now, we are here in Singapore to leverage the power of social media and networking to make your dream job a reality. #WantedlySG
Wantedly aims to connect talents with companies based on shared mission and values, rather than salary and benefits.
Striving to Create a World Where Work Drives Passion, we want to provide opportunities for talents to discover their dream companies, while allowing companies to showcase their brand story and passion projects to build their dream team.
We seek to establish a workplace culture, where people are happy with their jobs, motivating them to work hard which drives personal development and impact.
Wantedly has achieved phenomenal success in Japan, and we are now on a mission to bring the idea of building happy lives through happy jobs in other parts of the world.
We strongly believe in boldness to take initiative, expression of creativity, and taking pride in ownership – and we like to challenge people to unlock their fullest potential.
If you like working in an environment full of energy and passion and enjoy being part of an entrepreneurial team of talented, ambitious young people, we would love to hear from you!
Want to transform your dreams into reality?
Come Dream with Wantedly on 26 June and discover your passions here!
Get up close and personal with big players in the start-up scene (one of them is only 20!), listen to them share their work and life experiences, and ask them your burning questions! If you're looking to be inspired, this is the place to be!
All you have to do is:
1. Fill up your profile (incl. Self-introduction and Ambition)
2. Click "Want to Visit"!
Further details are included here:
Date: June 26, 2018
Time: 19:00-21:00
Location: WeWork Beach Centre, Level 2, 15 Beach Rd
See you there!
*Slots are limited, so click "Want to Visit" to sign up NOW! 👊
Allgemeine Infos
Suche nach
Aspiring entrepreneurs
Jobart
Praktikum/ Teilzeit / Teilzeit / Vollzeit / Selbstständig
Besonderheiten
Internationales Team / Komm mit Freunden vorbei / Studenten willkommen / Snacks/Lunch kostenlos
Infos zum Unternehmen
Gründer
Wantedly Singapore
Gegründet
November, 2012
Mitarbeiterzahl
100 Mitarbeiter
Branchen
Consulting / Survey / IT (Internet/Mobile) / Human Resources / Nursing Care