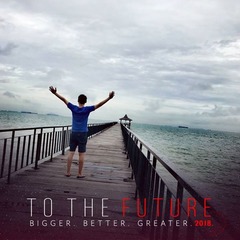 Wayland Zhang
Founder at Mobingi, Inc.
Founder

Minato, Tokyo

Joined on 2014/05/26
Sign up to view full profile
Self introduction
『技術への情熱とやる気のある方、ぜひモビンギで一緒に働きましょう!!』
(If you are the one with a passion for technology and a can-do attitude, you are the right one to join this fast growing startup.)

大学在学中に起業した動画ストリーミングサービスを皮切りに、SNS向け広告プラットフォーム(2009年売却)、ゲームエンジン(2013年売却)を創業・売却経験のあるシリアルアントレプレナーであり、いまも自身でコードを書くプログラマー。

急成長するクラウドコンピューティング業界での新たな事業を創るため、2015年に堀内康弘氏(元AWSエバンジェリスト)とモビンギ株式会社を設立。

中国 瀋陽出身、18歳からカナダ在住。
2002-2006トロント大学(計算機工学)。
Ambition
Make cloud computing as easy as one playing with a Microsoft Excel.
Work experience
Founder

Cloud Native Application Lifecycle Management - An innovative software solution that drives the IT cloud agility for your business.

2015-01 -
Links
Courses
MasterCloudとは

『MasterCloud(マスタークラウド)』は、日本のクラウドコンピューティングにおける最先端技術や知見を共有するコミュニティです。イベント・セミナーを通じた技術者のネットワークにより、クラウド業界の健全なエコシステム構築を目指しています。モビンギ株式会社がリードスポンサーを務めるほか、ソフトバンクなど名だたるIT企業もスポンサーとして参加しています。

2017-5 - 2020-9
Languages
Mandarin

Native

Cantonese

Professional

English

Professional
Recommendations
Always positive leader with strong tech background and vision as well. 一緒に働くのがとても楽しい当社のリーダーです。