Have a strong marketing focus? | Join us as our Partnership Marketing AM/Manager NOW!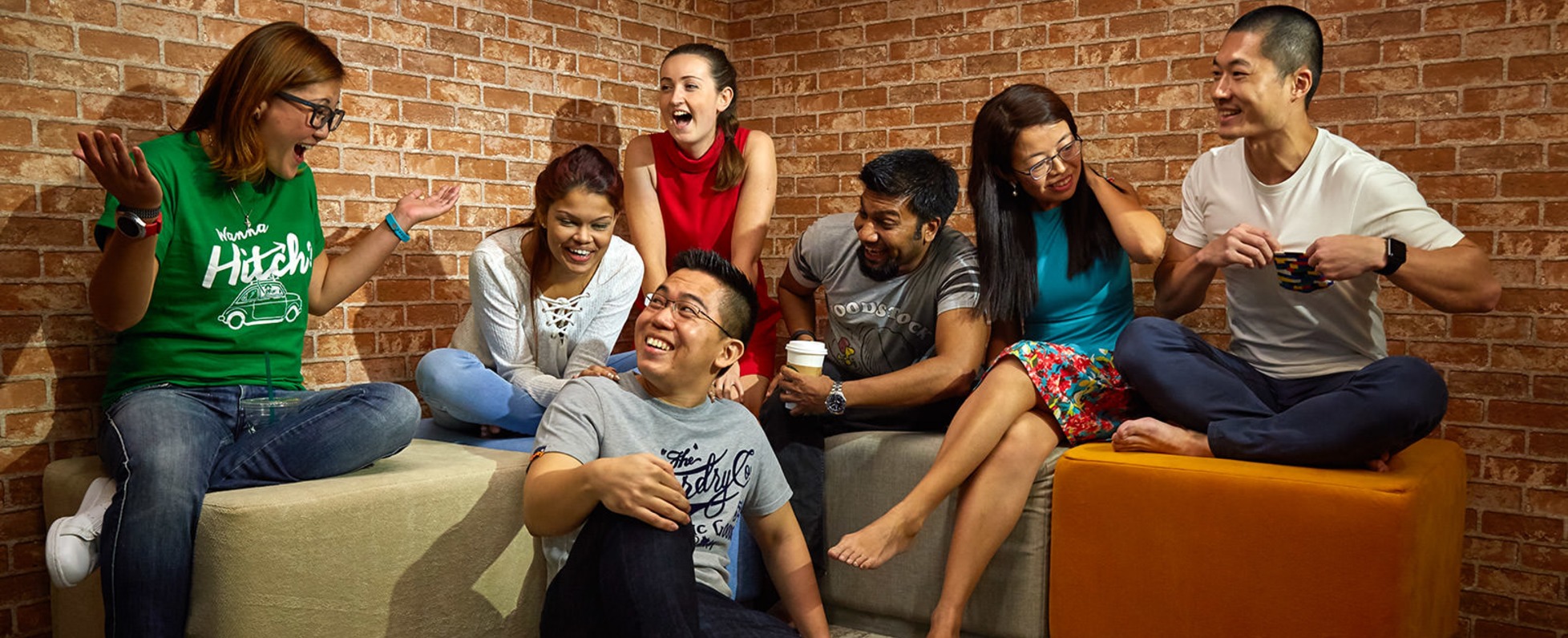 Grab is Southeast Asia's leading super-app that provides everyday services that matter the most to consumers. Through its open platform strategy, Grab works with partners to provide safe, accessible and affordable transport, food, package, grocery delivery, mobile payments and financial services to millions of Southeast Asians.
Mission
1. Trust that you will have a safe ride
Travel with confidence knowing that Grab's top priority is your safety. From driver safety training and vehicle safety checks, to personal accident insurance coverage for all our drivers and passengers and government partnerships to promote safety, you know we have your back.
2. Take the transport option that fits your need
We put freedom in your hands. The most transport options, at every price point, with comfort, speed and affordability – you can have it all at the touch of a button.
3.Let us take care of you
We believe that a sustainable business is one that improves the lives of the people it touches – passengers, drivers, employees, governments and society at large.
Life at Grab is all about positive disruption – and yes, crazy days are part of that package too. Still, that's never stopped a Grabber from having fun. In fact, it's what keeps us motivated to shake things up further.
Life as a Grabber means succeeding in a culture of passion and innovation. We are hungry to make a difference, and recognise that good decisions often come from the heart. We are humbled by our communities, and are proud to serve them with honour. We come from all over the world, united by a common goal to make life better everyday for our users.
If you share our mission of Driving Southeast Forward, apply to be part of the team today!
We're looking for a partnerships Marketer with a strong marketing focus to lead a range of exciting partner marketing programs in Singapore.
You'll be tasked with driving marketing and brand growth through partnerships with all categories of partners in the travel, entertainment, retail, lifestyle and financial spaces.
The day-to-day activities:
- Strategic planning of partnerships to drive marketing performance metrics and to increase brand love.
- Lead generation, partner negotiation, building of partner pitch decks, closing partnership deals and management of partner accounts.
- Execution and post analysis tracking of partnership campaigns, identifying future partnerships which can drive positive marketing performance from the insights.
- Project management of partner supported events & exhibitions.
- Working closely with business development teams to close partnership deals, being fully responsible for the marketing components of the deal.
- Overall partner account management
- Able to work closely and collaboratively with multiple stakeholders, both internal and external. ​
- Work with partners to drive considerable value for our business and drive partnerships that delight our passengers and drivers. ​ ​
- Support partner negotiation, partner contracts and adherence to operating budget of Marketing Department. ​
- Work seamlessly with other marketing & business development peers in various departments, to execute full partnership plan. ​​
You should possess:
- Charismatic presenter who can sell marketing ideas as the solution to business problems
- Ability to negotiate and demonstrate clear logical thinking of what can be beneficial in a partnership to our business
- Excellent verbal and written communications skills in English
- Excellent Powerpoint and Excel skills
- Experience in a partnerships, sales or account management
- Effective project management skills
- Excellent administration and organizational skills
- Minimum 4-5 years in in partnerships, marketing, advertising sales, advertising agency and/or consulting roles
If you are someone who is creative and analytical, able to create fantastic ways for brands to partner to deliver great consumer experiences. We Want You!
Click on "Want to Visit" and remember to brush up your Wantedly profile!
Allgemeine Infos
Suche nach
Partnership Marketing AM/Manager
Jobart
Vollzeit