Ready to be challenged as our Regional IT DevOps Engineer?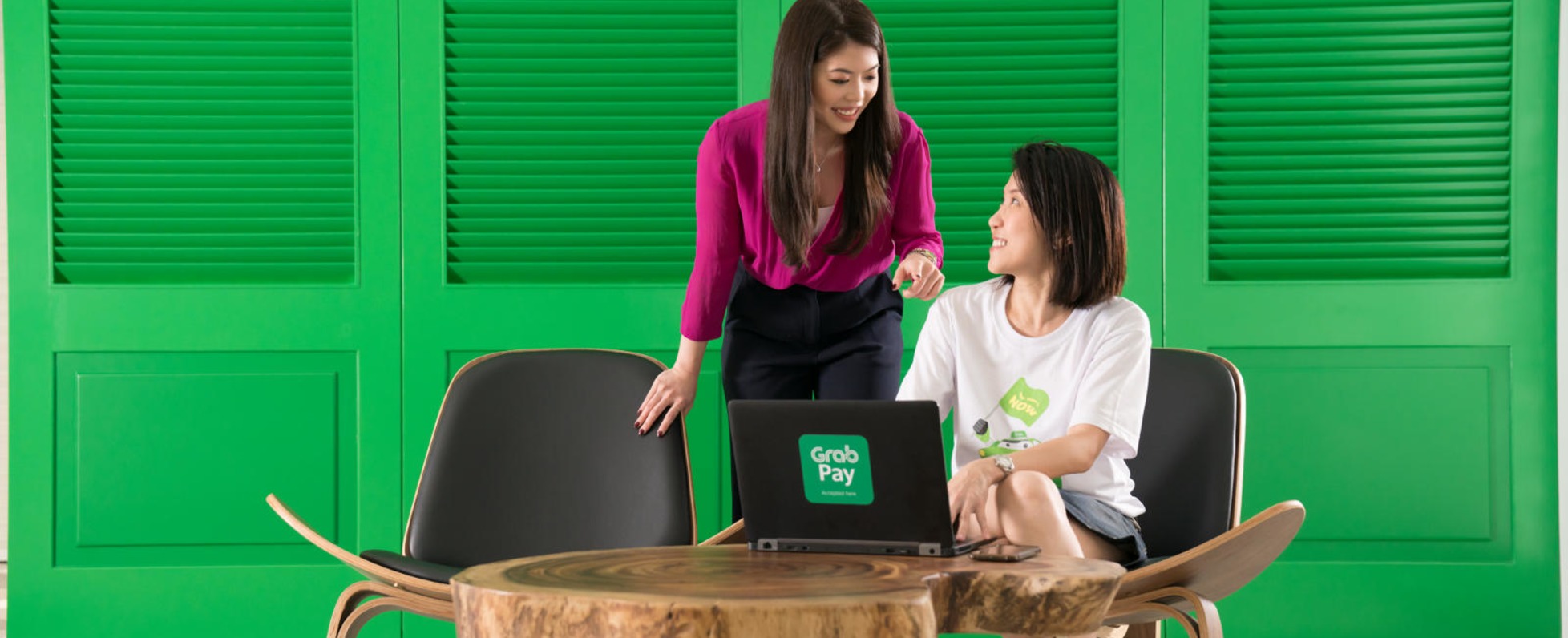 Grab is Southeast Asia's leading super-app that provides everyday services that matter the most to consumers. Through its open platform strategy, Grab works with partners to provide safe, accessible and affordable transport, food, package, grocery delivery, mobile payments and financial services to millions of Southeast Asians.
Mission
1. Trust that you will have a safe ride
Travel with confidence knowing that Grab's top priority is your safety. From driver safety training and vehicle safety checks, to personal accident insurance coverage for all our drivers and passengers and government partnerships to promote safety, you know we have your back.
2. Take the transport option that fits your need
We put freedom in your hands. The most transport options, at every price point, with comfort, speed and affordability – you can have it all at the touch of a button.
3.Let us take care of you
We believe that a sustainable business is one that improves the lives of the people it touches – passengers, drivers, employees, governments and society at large.
Life at Grab is all about positive disruption – and yes, crazy days are part of that package too. Still, that's never stopped a Grabber from having fun. In fact, it's what keeps us motivated to shake things up further.
Life as a Grabber means succeeding in a culture of passion and innovation. We are hungry to make a difference, and recognise that good decisions often come from the heart. We are humbled by our communities, and are proud to serve them with honour. We come from all over the world, united by a common goal to make life better everyday for our users.
If you share our mission of Driving Southeast Forward, apply to be part of the team today!
Grab is more than just the leading ride-hailing and mobile payments platform in Southeast Asia. We use data and technology to improve everything from transportation to payments and financial services across a region of more than 620 million people. We work with governments, drivers, passengers, merchants, and the community, to solve critical problems in Southeast Asia.
You'll be engaging in..
- Managing and monitor all SaaS systems and Cloud based infrastructure Serverless cloud infrastructure.
- Automation and integration - SaaS services.
- Monitoring and test performance for potential bottlenecks, identify possible solutions and work with the team to implement fixes and solutions.
- Writing and maintaining custom scripts to increase system efficiency and lower the human intervention time of any tasks.
- Participating in the design of information and operational support systems.
- Providing 3rd and 4th level support - the escalation from the operation team.
- Designing and coding IT homebrew tools when necessary.
You should have:
- BS/MS degree in Computer Science, Engineering or a related subject
- Software developer background with experience with JavaScript, Node.js, Python preferable.
- Advanced Powershell / Shell scripting knowledge will be a plus.
- Systems (Windows / Linux), Network knowledge will be a plus.
- ITIL knowledge will be a plus.
- Database knowledge, MySQL / DynamoDB preferable.
- AWS lambda function experience preferable.
- Advanced knowledge with RESTful APIs and SSO ( SAML 2.0, oAuth etc).
- Experience with monitoring and management systems: DataDog, Jenkins, Ansible.
- Workflow automation mindset.
- Willing to learn new technologies and systems quickly, and adapt to a super fast-paced, fast-changing environment
Join us the awesome IT team! If you are up to challenges, cutting-edge technologies, and stand-for-the-future DevOps environment, Grab is the right place for you! Click on"Want to Visit" now!
Allgemeine Infos
Suche nach
Regional IT DevOps Engineer
Jobart
Vollzeit