We're Seeking a Hawk-Eyed Legal Eagle to Become our Legal and Compliance Senior Executive!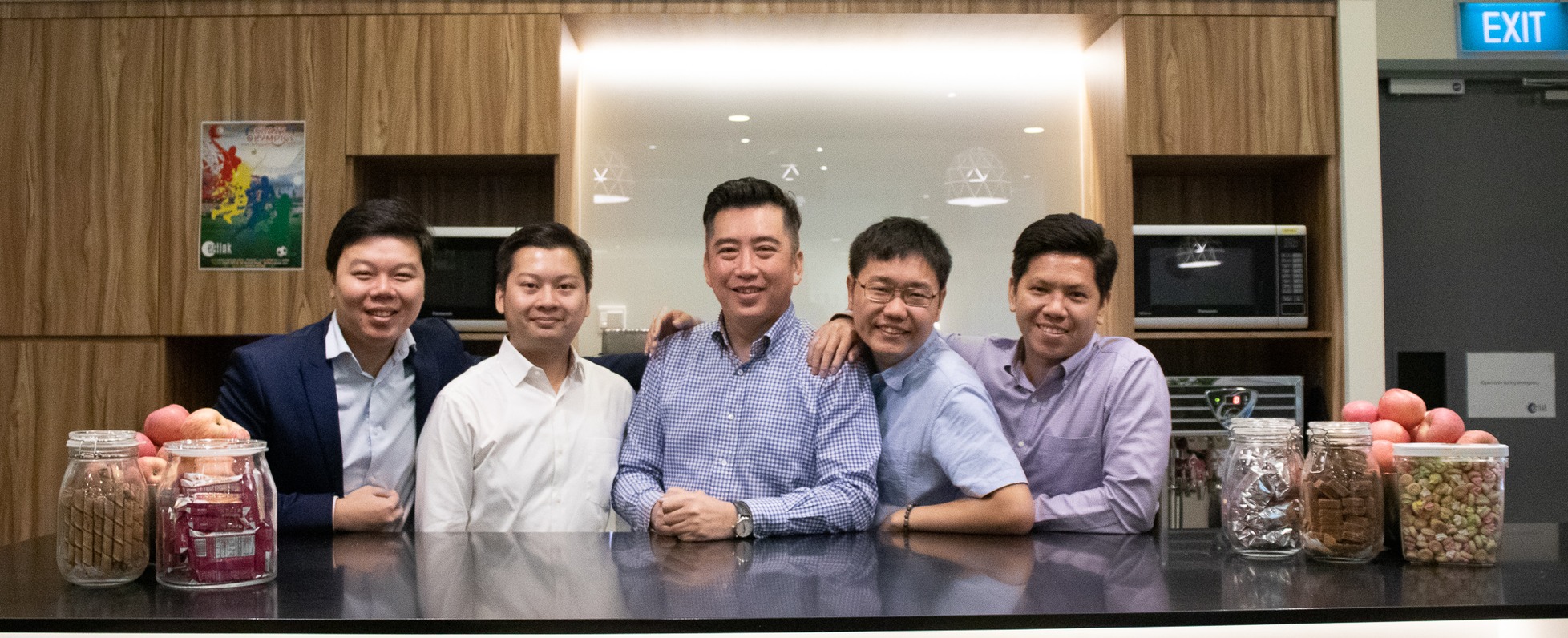 A driven and motivated individual with a flair for creative problem-solving and an appetite for learning in a fast-paced setting. Adept in Human Resources, Talent Management and Consulting, Client Servicing or Business Development, where I hope to apply my keen eye for detail and sound judge of c...
EZ-Link's core business is in the sale, distribution and management of ez-link cards, as well as the clearing and settlement of all ez-link card transactions generated in transit and non-transit (retail/merchant) sectors. To date, more than 30 million new CEPAS-compliant ez-link cards have been issued. In 2015, EZ-Link unveiled EZ-Charms, its first non-card form factor. EZ-Link continues to set new cashless trends with the "My EZ-Link Mobile" application, the world's first Near Field Communication (NFC) mobile application for contactless card top-ups; "EZ-Link NFC SIM", the first NFC payment service on Singapore's public transit; and "EZ-Pay", Singapore's first free card-less ERP payment service. In December 2017, EZ-Link launched the new EZ-Link app to enable users to access EZ-Link's functionalities and services with ease.
We believe in our people and strive for innovation and continuous learning. We are all about achieving great things and making a difference to our customers.
We are a company that places people at the forefront of the cashless transformation. Our workplace is where ideas are given the opportunity to take root, blossom and make an impact in the world.
Into our 15th year of cashless leadership in Singapore, we seek individuals who dare to imagine, think and do. We are committed to help each individual realise their full potential in their career with us.
Are you someone who's deeply analytical, well-versed in financial litigation, and never lets anything escape you? As EZ-Link continuously strives to strengthen its legal and compliance infrastructure, we're on the hunt for a Legal and Compliance Senior Executive!
Your role will be crucial in implementing anti-money laundering safeguards and policies across our products. You will also be play a pivotal role in assessing business contracts and providing legal counsel to EZ-Link.
Key Duties and Responsibilities:
- Assist in review negotiations and drafting of business contracts and terms and conditions
- Providing legal advice on legal contract and compliance matters
- Conducting Customer Due Diligence/Sanction Screening for company's pre-paid products
- Ensuring that processes are compliant with anti-money laundering and countering of terrorist finance measures
- Customer details verification during on-boarding process and liaising with internal stakeholders on CDD matters
- Provide legal and compliance support to company's Agile teams
- Implementation of measures into daily operation to ensure compliance and monitoring
- Ensuring activities and processes are compliant to relevant legislation/guidelines
- Working with product teams as domain expert on compliance and legal issues
Competencies Required:
- Candidate with Law Degree with at least 2 years of work experience in legal practice or as legal counsel
- Good interpersonal and communication skills, excellent analytical skills
- Positive attitude and meticulous in work
- Able to work individually as well as in a team
- Driven with problem-solving skills and good at alternative thinking
Does this sound like you? Click "Want to Visit" to apply right away!

Allgemeine Infos
Suche nach
Legal and Compliance Senior Executive
Jobart
Vollzeit
Infos zum Unternehmen
Gegründet
Januar, 2002
Branchen
Financial Services / Insurance / IT (Telecom/SI/Software) / Logistics / Transportation
438B Alexandra Road Blk B, #06-08/09 Alexandra Technopark, 119958