Be part of our family! Are you our Business Development Intern?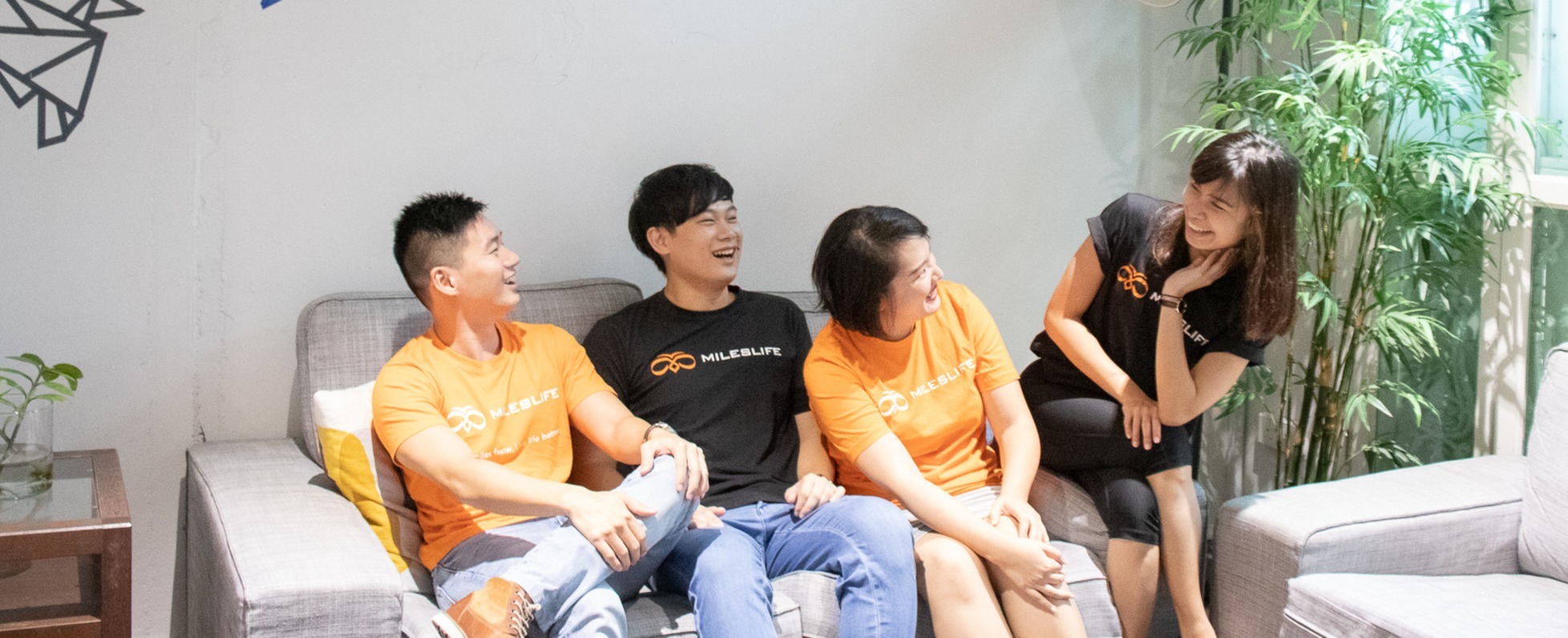 Mileslife is the only lifestyle+travel mobile app which allows members to earn their preferred frequent flyer miles from everyday spending such as dining and lifestyle activities at over 2000 merchants on top of their credit card miles. Some of our existing merchants includes Peach Garden, Shangri-La, Capella, Crystal Jade and many more. Your accrued miles are credited directly into your selected airline's frequent flyer account. Mileslife currently partners with over 13 airline loyalty programs as Singapore Airlines KrisFlyer, British Airways Executive Club and United Airlines MileagePlus etc.
The Mileslife App currently has presence in Singapore, Shanghai, Beijing and 5 other cities in China. The app has recently expanded to Singapore and has since gained wide recognition among elite frequent flyers. Download the Mileslife App at http://www.mileslife.com 
Not only making loyalty programs much more accessible to consumers, Mileslife has built a marketing platform for retailers and brands to engage with their customers on a more personal and frequent level. By understand their spending habits, the platform offers the ability to target tailor-made offers, and delivering more relevant content to its rapidly increasing quality users.
Many major loyalty schemes have already partnered with Mileslife including British Airways Executive Club, China Southern Sky Pearl Club, Eastern Miles, Fortune Wings Club, Iberia Plus, Infinity MileageLands, Miles & More, PhoenixMiles, Sichuan Airlines Golden Panda, Singapore Airlines KrisFlyer, United MileagePlus, with much more to be announced.
Based in Singapore, reporting to the Business Development Director, we are looking for a talented
and dynamic Business Development Intern that can be an asset to Mileslife Singapore team. This is a
challenging opportunity and a great chance to do some groundbreaking work.
Responsibilities
• Assist the Business Development team, including leads generation, cold calling and arranging of
appointments
• Involved in pitching appointments (food/retail partners)
• Assisting with merchant marketing initiatives, both online and offline
• Conduct operational training when new merchant partners come onboard
• Build a strong relationship with merchant partners
• Working in a startup, you may be required to assist with any other ad-hoc marketing initiatives
too!
Requirements:
• Passionate and enjoy being part of a fast-paced startup
• You understand airline miles
• Full of creative ideas with excellent written and verbal communication skills
• Able to put themselves in the users' perspectives and understand them
• Willing to learn and interested in the tech start-up industry
• Relative Degree in Marketing, Business or related discipline
• Must be able to commit for at least 3 months
What are you waiting for? Click 'Want to Visit' now!
Allgemeine Infos
Suche nach
Internship
Jobart
Praktikum/ werkstudent
Infos zum Unternehmen
Gründer
Troy Liu
Mitarbeiterzahl
60 Mitarbeiter
Branchen
IT (Internet/Mobile) / Leisure
29a cuppage road #02-00 cuppage terrace