Are you the one we have been looking for? | Junior Corporate Secretary WANTED!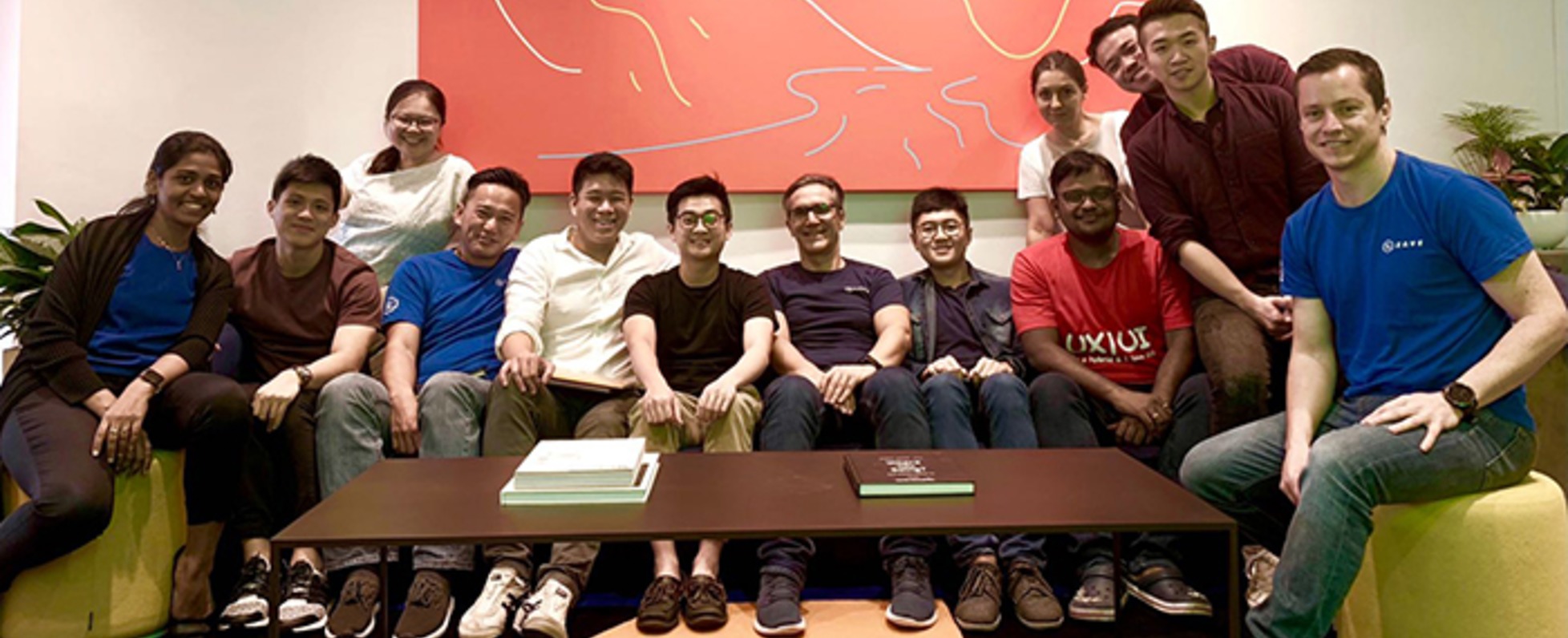 I am Grace and always believe that everyone deserves a second chance.

No description available.
In 2017, we paired experienced engineers with leading accountants, corporate secretaries, tax advisers and payroll specialists, to build a technology-driven corporate services firm that redesigned corporate services from the ground up.
Say goodbye to long, opaque emails, excel spreadsheets and PDFs. And say hello to cloud-based corporate services, modern messaging systems and digital signatures.
Our main goal was simple: to save clients time and money, to provide them with more insight, and to enable them to focus on growing their businesses and managing their assets.
Zave's mission is to deliver technology-lead routine corporate services to the startup and SME community in Singapore and beyond. We launched in March and count upwards of 50+ enterprise clients actively engaging with our platform.
Zave was the result of a technology-enabled Corporate Services firm built from the ground up and integrated with the nifty bookkeeping software that all accountants and bookkeepers love (including us!), Xero.
Do you want to be part of the revolution that empowers companies to save time and money? Join us in enabling companies to focus on growing their business by providing them with technology-driven corporate services!
What you will be in charge of:
• Maintaining and updating companies' statutory registers and records
• Data entry
• Mail collection / forwarding / banking etc.
• Collection of source documents from clients offices
• Organizing, compiling and scanning documents
• Draft notices, resolutions, minutes of meetings and other relevant documents
• Perform e-filing and returns/documents
• Ensure compliance with statutory and regulatory requirements
• Employment Pass online processing
We want to hear from you if:
• You have a Polytechnic Diploma / Degree
• 1 to 2 years of professional working experience; candidates without working experience are welcomed too;
• You are proficient in written and spoken English
• You are tech-savvy
• you are able to work independently and cope with deadlines
• You are willing to work in a multicultural team environment
• You are willing to learn work-related knowledge and competencies;
Some perks of the job:
• Membership in the company's Private Health Plan;
• Endless Coffee from our new Espresso Machine! (How awesome is that!)
Sounds like you? Let's meet! Click 'Want to Visit,' so we can set up a time for you to meet us!
Allgemeine Infos
Suche nach
Junior Corporate Secretary
Jobart
Vollzeit
Besonderheiten
Komm mit Freunden vorbei
Infos zum Unternehmen
Gründer
Alan Schmoll
Gegründet
August, 2017
Mitarbeiterzahl
23 Mitarbeiter
Branchen
Financial Services / Insurance / IT (Telecom/SI/Software)
#16-05, SBF Center, 160 Robinson Road