Software Engineer (Platform Engineering) - Join us in our fast-growing business in Singapore!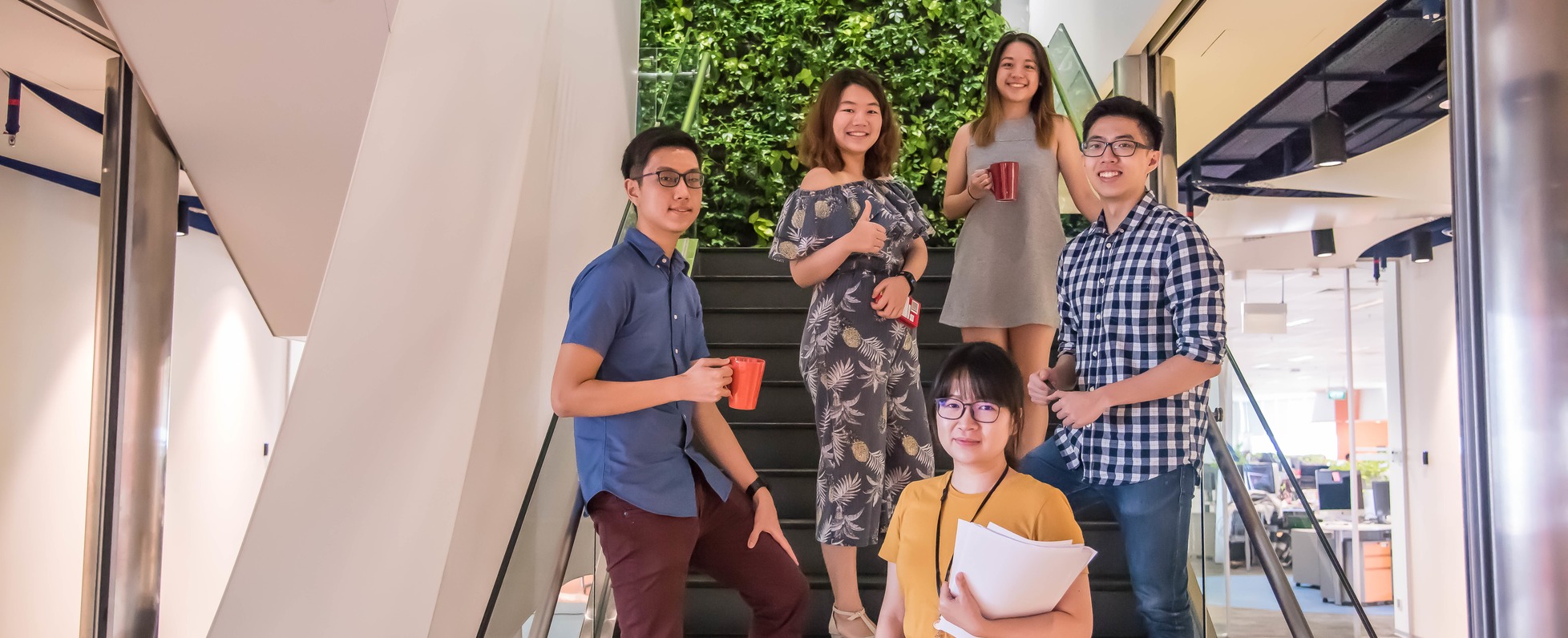 No description available.
Shopee is the leading e-commerce platform in Southeast Asia and Taiwan. It is a platform tailored for the region, providing customers with an easy, secure and fast online shopping experience through strong payment and logistical support.
Shopee aims to continually enhance its platform and become the region's e-commerce destination of choice. Shopee has a wide selection of product categories ranging from consumer electronics to home & living, health & beauty, baby & toys, fashion and fitness equipment.
Shopee, a Sea company, was first launched in Singapore in 2015, and has since expanded its reach to Malaysia, Thailand, Taiwan, Indonesia, Vietnam and the Philippines. Sea is a leader in digital entertainment, e-commerce and digital financial services across Greater Southeast Asia. Sea's mission is to better the lives of consumers and small businesses with technology, and is listed on the NYSE under the symbol SE.
We are responsible for the design and implementation of the Shopee PaaS platform with high performance, high availability and high scalability. Being open-minded and innovative, we solve challenging problems and provide technical platform to support our fast-growing business.
Job Description:
• Design and development of the PaaS platform used by numerous Shopee development teams
• Write high-quality, clean, elegant, and maintainable code
• Understand the technical platform, constantly optimise the service, identify and fix problems, improve usability, stability and reliability
• Design and implement various supporting tools as needed
Requirements:
• More than 3 years of relevant experience
• Bachelor's or higher degree in Computer Science or related fields
• Passionate about coding and programming, innovation, and solving challenging problems
• In-depth understanding of computer science fundamentals (data structures and algorithms, operating systems, networks, databases, etc)
• Strong and hands-on experience with at least one of the programming languages: Go, Python, C++, Java
• Familiar with common network protocols (TCP, UDP, HTTP) and network programming
• Familiar with Linux development environments and multi-threaded programming
Skills below are optional but preferable:
• Experiences in design and development of large-scale distributed systems
• Experiences in middleware development, deployment, and operations
• Understanding of virtualization or container technology
• Knowledge in server security
• Contributed to open-source projects
Click "Want To Visit" to apply if you will like to join us here in Singapore :)
ONLY SHORTLISTED CANDIDATES WILL BE CONTACTED.
Allgemeine Infos
Suche nach
Ingenieur/ Programmierer
Jobart
Vollzeit
2 Science Park Drive ​#03-01, Tower A, Ascent Building, 118222