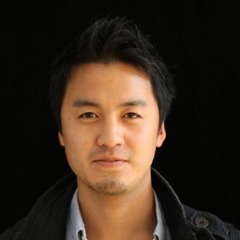 Co-Founder & CTO

世田谷区

Beigetreten am 2013/11/28
Registriere dich zur Vollansicht
Über mich
Katsuya is an entrepreneur and a researcher with a background in Electrical Engineering and Computer Science. He received a Master's degree in Computer Science at the University of Tokyo under the supervision of Prof.Jun Rekimoto and is currently pursuing a Ph.D.

His research focuses on Human Computer Interaction, Human Augmentation, and his interests include introducing new methods for learning technical skills with computational support. He has experience working as a software engineer at Applus IDIADA, an automotive company located in Barcelona, as well as working as a researcher at the Sony Computer Science Laboratory in Tokyo. He also worked as a researcher at MIT Media Lab, Fluid Interfaces Group. Currently, he is the CTO of an American startup, Runopia.

Katsuya is a strong and proven leader, with deep technical expertise in both software and hardware development. Drawing on his extensive and diverse experience in the technology and startup space, he is also able to provide relevant and pragmatic advice for companies and individuals who have a great idea or product but lack the technical expertise to bring it to market.
Berufserfahrung
Co-Founder & CTO

2017-03 -

CEO

Heightened Business with IT Technology
Nesign is an agency based in Shibuya, Tokyo specialized in Web Design and Systems Development. We deal with website creation, systems integration with clients ranging from major enterprises to small scale companies. With the use and integration of leading internet technologies, we aim to support, solve and consult our client's every needs.

Scaling your business with years worth of experience in leading technology backed direction.
We deliver to our clients a website garnered to "directly connect to achievement" by highlighting each product and unique features. With a stack of highly qualified designers and engineers utilizing IT solutions, will carry out daily support of your systems internally and externally for additional support to accelerate your business.

2017-01 -

最高技術責任者

-Took a lead on full-stack development for social media mainly on the server-side development and ios.
-Developing back-end server on Ruby on Rails.
-Implementing automated deployment system using Capistrano for Nginx, Unicorn on Amazon Web Server.
-Developing iOS app
- Managing engineering team for apps development

http://www.runopia.com/

2015-07 -

研究者

- Implemented (C++) a learning system in which users do not make mistakes when they learn a motor skill due to the support of computer technology. We named it "Computer Supported Error-less Learning" and introduced it to the HCI community.
- Implemented (C++) a realtime task teaching/learning system for remotely connected users over UDP protocol with the Phantom Haptic Device on OpenGL based API.

2014-05 - 2015-08

- Implemented (C++) an autonomous flying UAV (Unmanned Aerial Vechile) with PID control using a motion capture camera system and image processing using OpenCV.
- Developed an automatic battery replacement system for UAV with 3D printing, Laser-cutting and PCB design.

2012-01-01 - 2014-03

ソフトウェア開発者

- Developed a validation software for ADAS (Advanced Driver Assistance Systems) using LabView
- Developed a software for Project Management on Excel Macro by using Visual Basic.

2010-01-01 - 2011-01-01
Sprachen
Japanisch

Muttersprache

Englisch

Muttersprache

Spanisch

Verhandlungssicher
Empfehlungen
Keine Empfehlungen