We are looking for a marketing specialist who knows about Cars!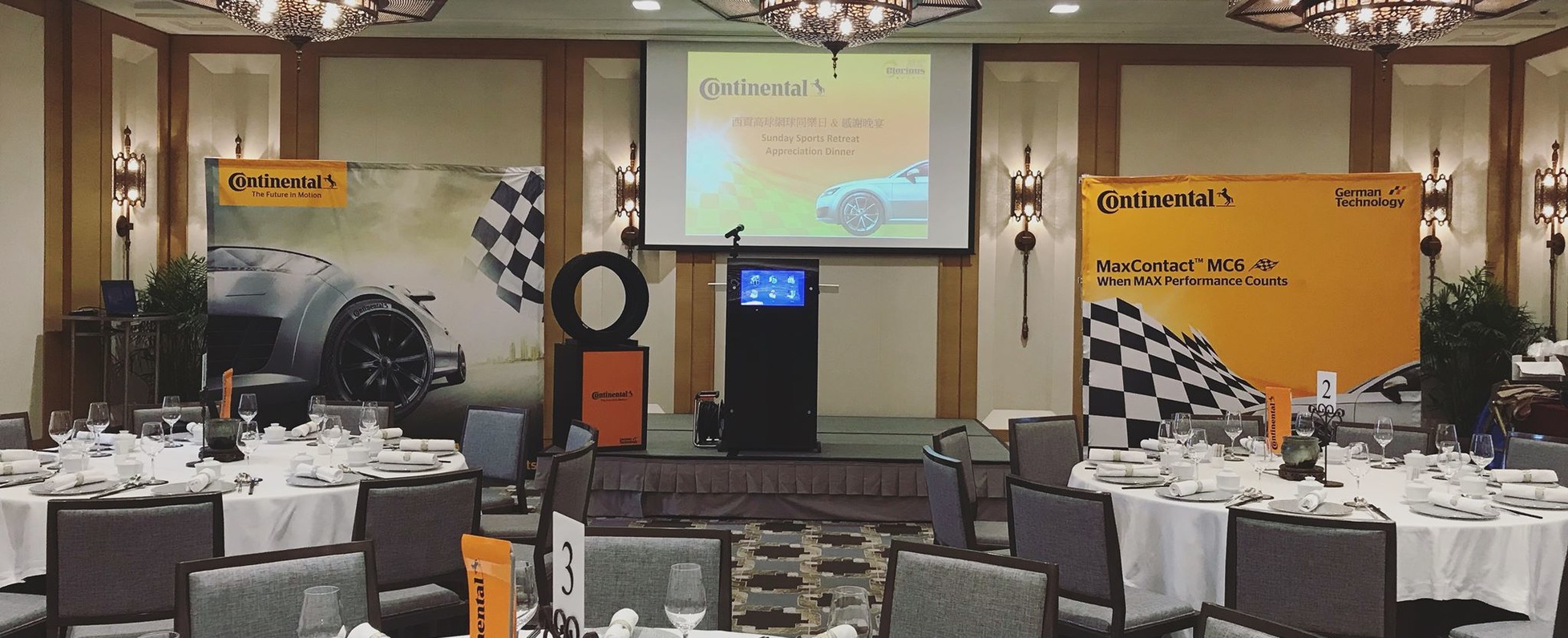 Yumi
Marketing Supervisor
Glorious Tires Company Limited, a subsidiary company of Shing Tak Group, is an agent target at distributing excellent quality car accessories to its local market. Glorious businesses mainly are importing & marketing, sales & promotion, after sales service, our product categories include: Continental Tires, Hankook Tires, AME Wheels, Hankook Battery, AURORA Battery..etc.
旭宏輪胎有限公司,是成達集團旗下的子公司,是一間致力代理優質汽車配套的公司。本公司主要業務包括代理,分銷及售後服務,產品範疇如下:Continental 德國馬牌輪胎,Hankook韓泰輪胎,AME輪圈,Hankook電池,AURORA韓國極光電池, ORANGE TPMS .etc.
We see the numerous possibilities in this traditional tire business model in Hong Kong. Ou owns a persistent, innovative, experienced and professional team for promoting the brands, our vision is "Glorious Motives, Huge Expansibility". Our Goal is to become one of the top automotive accessories distributors in Hong Kong, who provides excellent products and services to our business and end-customers.
我們在香港傳統輪胎行業看到一個潛在無限的可能。我們擁有一群富魄力、創意、經驗及專業資格於一身的優秀團隊推廣各品牌,務求實踐"旭宏"宗旨──旭日動力,拓展宏開。我們的目標是成為香港首屈一指的汽車零件代理商,提供多元化的產品及優質的購物服務體驗,為這個行業創造新的里程。
- We never stop seeking amazing products around the world and introduce them back to the local market. 我們透過自家的採購團隊不斷尋找世界上最優質的汽車配件產品
- We constantly experimenting different sales and business ideas. 我們對於推出嶄新的銷售模式從來都沒有停止過。
- We are going to bring our services and business online and integrate it with our offline sales.
我們將會更加融入科技,配合線上線下,創造『新。代理』模式。
If you are full with great ideas, not afraid to speak your mind out, interested in the automotive industry, WE NEED YOU!
如果你鍾意諗嘢(天馬行空的都可以),亦唔怕表達自己的睇法,又鍾意汽車呢一個行業,我哋需要你!
About the Role
Our firm is looking for a young, energetic professional to fill the role of Marketing Specialist. The Marketing Specialist will be responsible for creating and assisting effective marketing strategies, liase with campaign development, take over social media and online positioning tasks. The successful candidate will play an integral role in building and engaging the company's customer base, and creating effective strategies that will promote the long-term growth of our firm.
The Job
Plan and execute marketing campaign of brand image and product promotion
Work closely with sales divisions and develop marketing strategies
Keep monitoring of competitors' promotion activities to get updated market information
Execute the marketing events, online and e-marketing activities, coordinate with internal and external parties for event operations & logistics
The Person
Creative, Energetic and Young Professionals
University degree in Marketing, Public Relations, Languages or Business related discipline
Great command of written and spoken English & Chinese
Good interpersonal and communication skills
Proficiency in PC skills, Microsoft Word, Excel, PowerPoint, Photoshop and Illustrator Is a plus.
Passionate, responsible, willing to learn
Allgemeine Infos
Suche nach
Marketing Specialist
Jobart
Vollzeit
Infos zum Unternehmen
Gegründet
Januar, 2007
Mitarbeiterzahl
20 Mitarbeiter
Branchen
Trading / Wholesalers / Entertainment
Unit 8, 20/F Metroloft 38 Kwai Hei Street Kwai Chung NT HK