Build the most iconic social impact brand in Hong Kong with us!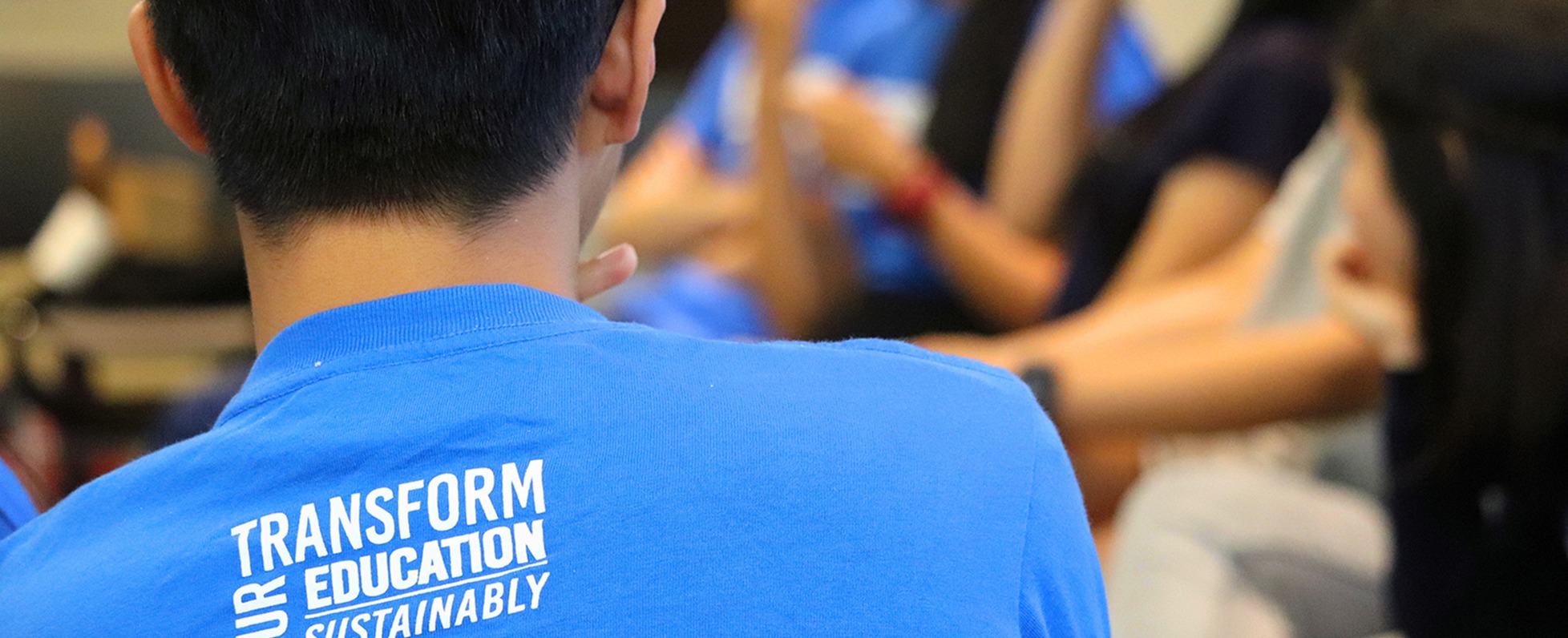 No description available.
All changes begin with young leaders in classrooms.
We nurture ambitious leaders through a one-year leadership program, where they will lead students at underserved schools. After the Fellowship, these young leaders will go into corporates, government, startups, institutions, or remain as visionary teachers, to implement changes from all sectors in society and drive systemic change in education.
Ultimately, we are a growing movement driving systemic change to better education and one of the fastest growing social impact startups in Hong Kong.
Education underpins the prospect of our city. However, the success of our students is still dependent on their socio-economic background.
According to the Census Statistics, there are 281K children living under the poverty line in Hong Kong. Only 1 out of 10 students under the poverty line are admitted to universities.
We believe it takes a village to raise a child. To bridge the education inequality requires all sectors in society to work together. We nurture socially-minded, cross-section leaders through our Fellowship, partner with corporations to go into underserved schools and engage public awareness of education inequality and the need for paradigm shifts in our education.
In our last 4 years, we enlisted 74 Fellows and impacted over 10,000 underserved students in 19 local schools in Hong Kong. They bring their unique knowledge, exposure, opportunities, and care to students.
We connect over 15 corporations with our 19 partner schools to provide a diverse range of exposure to help our students understand the possibilities out there and plan for their life and career.
Our Alumni has gone into corporates, education industry, professional services, and startups and continue to drive our movement forward, creating changes in education and influencing others to join our growing movement.
Teach For Hong Kong is leading a revolution in social impact. As we strive to be the most iconic social impact brand in Hong Kong, we are looking for someone who can drive our brand building process and tell our story and vision to a variety of stakeholders, including ambitious youths, corporates, press/media, and the general public.
This person will have the opportunity to learn and grow with an ambitious team trying to reimagine social impact branding. He/she will play a key role in fulfilling the brand ambition of creating an engaging and meaningful brand in one of the most impactful sectors available.
THIS PERSON WILL:
- Develop Teach For Hong Kong's brand positioning, image, and voice that reflects the core values and vision of Teach For Hong Kong
- Manage creative developments of the brand experience with creative agencies
- Define measurable strategy across paid, owned and earned channels
- Launch, manage and measure campaigns that deliver the brand message to a diverse set of stakeholders
- Manage relationships with key stakeholders, including press/media, university personnel, and corporates/charities
WHO ARE WE LOOKING FOR:
We are looking for someone who can think big, break down and execute. He/she also has a growth mindset, is good with relationship management, and doesn't mind getting his/her hands dirty.
- Knowledgeable about marketing, communications, PR, digital, consumer insights
- Understanding of branding principles and tactics
- Startup working experience is preferable
WHAT WE COMMIT TO YOU:
- Competitive remuneration package in a rapidly-expanding social impact startup
- Professional development opportunities in leadership, career development, etc.
- Generous leave policy, including a "flexible working schedule"
- Work in a collaborative, energetic team working towards a grand vision for education
- The opportunity to be build something from scratch, and part of the mission to reimagine education
Allgemeine Infos
Suche nach
Brand and Marketing Manager
Jobart
Vollzeit
Besonderheiten
Komm mit Freunden vorbei
Unit EF, 17/F, Center 600, 82 King Lam Road, Cheung Sha Wan, Hong Kong