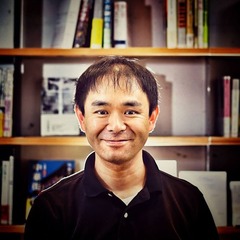 Takatsugu Kobayashi
技術とデータ分析で生活アクセスの不均衡を是正する
Chief Data Officer / Head of Global Innovations

Japan

Beigetreten am 2013/08/19
Registriere dich zur Vollansicht
Über mich
With extensive hands-on experiences in management, data business strategy and planning, and data analytics, I have assisted companies at various stages (3 early-stage startups, 2 mature startups, 2 enterprises) for about 9 years. The verticals/services I worked for include food marketplace and delivery, wellness and heath improvement, chat-based travel concierge, massive data transfer, e-commerce, and more. And the areas at those companies I helped are strategic planning and budget control, lead and demand generation, online marketing tactics execution, data analytics with statistics and machine learning, staff hiring and team building.
Meine Ziele
There are three things I would like to pursue for the next 5 years:
With the power of data analytics and technologies, I would like to

1. Navigate supply chains to be the system with optimal throughputs and least waste of resources with the ideas of open innovation and gig economy
2. Generate diversified revenue streams by introducing on-demand charge-based matching platforms
3. Construct a chain of systems to bring the poor closer to goods and relevant information
Ausbildung
Ph.D. Geography and Urban Economics

2008-08

M.E.M. Environment Management

2003-05

LLM. Criminal Law

1999-03
Sprachen
Englisch

Muttersprache

Japanisch

Muttersprache
Links
Meine Interessen
Expertise Advice, Weekend Activity, Workshop, Networking, Career Opportunity
Empfehlungen
Keine Empfehlungen
Was ist der 'Wanted Score'?