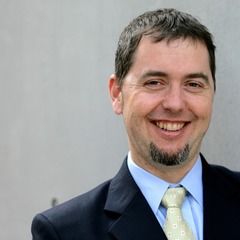 Larry Kieffer
出来ると思ったら、できる。出来ないと思ったら、頑張る!
COO

Tokyo, Japan

Beigetreten am 2016/06/14
Registriere dich zur Vollansicht
Über mich
I am the COO of Fidel Consulting KK. We specialize in recruiting bilingual IT staff and management [CTO, CIO, Project Managers, Developers, Helpdesk, etc.]

Before Fidel, I ran a boutique Executive Search firm (NinePoint KK). I was the Executive Director in charge of the Executive Search Division at Asia-Net KK, the premier bilingual online recruiting portal in Japan. Prior to joining Asia-Net KK I was an associate with a Japanese Executive Search firm, Career Strategy Inc. where I was responsible for foreign capital clients for the Tokyo office.

I have participated as a Panel Member of RIETI BBL on "Labor Market Mobility in Japan" - June 2001 and have been interviewed on HR topics for the following magazines: Gainer, type and B-ing.

I am also a Certified Personnel Consultant registered with the National Association of Personnel Services (www.napsweb.org).
Berufserfahrung
COO

- Permanent recruiting (CTO, IT Director/Manager, System Engineer, Developer, etc.)
- Interim IT management/consulting
- Temporary IT staffing
- Outsourced development (web, software, apps) available onsite or offshore
- Managed services (helpdesk, network maintenance)
- Localization (English to Japanese)

2016-05 -

Professor

Teaching undergraduate students about career development and jobhunting.

2010-11 -
Projekte
As a recruiter and a father I think constantly about what will give my children an edge when they head out into the "real" world and actually have to work for a living. Will reading to my 9 year old son each night actually make a difference and should I be reading Sir Fartsalot Hunts the Booger (yes, a real book) or would it be better (if less fun) to read Never Eat Alone? Should I get my 2 year old daughter a Barbie doll for Christmas or would the Nerf Machine Gun help to make her more assertive in her job interview?

2010-10 - 2016-7
Ausbildung
MBA

Japan-Focused MBA in cooperation with the Japan-American Institute of Management Science (JAIMS).

1995

Economics and Japanese

1992
Sprachen
Englisch

Muttersprache

Japanisch

Verhandlungssicher
Zertifikate
Certified Personnel Consulting (NAPS)

1998-4
Links
Empfehlungen
Keine Empfehlungen