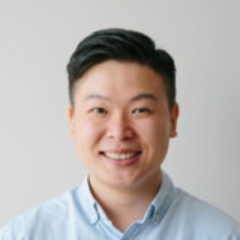 Tom Chan
The harder you try, the luckier you'll be
Business Development

Hong Kong

Beigetreten am 2017/11/19
Registriere dich zur Vollansicht
Meine Ziele
Live long and enjoy it!
Berufserfahrung
Business Development

2017-11 -

Sales Specialist


- Managed key product line by planning and conducting sales & marketing activities to achieve sales target
- Provide professional knowledge in both clinical and technical according to customer needs
- Maintained and troubleshoot medical devices and optimised maintenance schedule
- Represented the company in attending international distributor conferences in the US to receive product training

2015-07 - 2017-10

Summer Intern


- Implemented analytics solutions into existing products
- Managing advertising campaign
- Interviewing active users for feedbacks about current platform and future ideas
- Analysed user behaviours during beta testing to produce a more intuitive interface for COACHBASE PRACTICE PLANNER

2015-04 - 2015-07

Line Cook


- Managed food inventories and preparations
- Assisted and lead dinner and lunch service
- Learnt various recipes ranging from Mains to Desserts

2014-08 - 2014-11

Praktikum/ werkstudent

- Taught a class of Primary Three students English phonics, vocabulary and conversation structure

2014-03 - 2014-03
Ausbildung
Biomedical engineering

2014

2010
Weiterbildungen
IRB Level 1 Coach - Hong Kong Rugby and Football Union

2011-8 - 2017-12

Practical First Aid Certificate, Basic Life upport and AED Training - Tang Shiu Kin Hospital

2013-7 - 2016-7
Vereine/ AGs/ ehrenamtliche Arbeit
- Spent three weeks in Ubud, Bali as a volunteer in the English Teaching Department
- Prepared and drafted lessons and activities for a class of Grade Three balinese students
- Taught conversational and written English to underprivileged local students with focus on encouraging further studies and character development

2014-6 - 2014-6
Sprachen
Englisch

Muttersprache

Kantonesisch

Muttersprache
Meine Interessen
Recruiting , Workshop , Networking , Expertise Advice
Marketing Lead Germany / Wantedly, Inc.

Principal - Client Solution / Lynk Global

Tax Consultant / Deloitte

Direktor/ Unternehmensleitung / First Code Academy

Wantedly Inc. Global Expansion Team / Wantedly, Inc.
Empfehlungen
Keine Empfehlungen